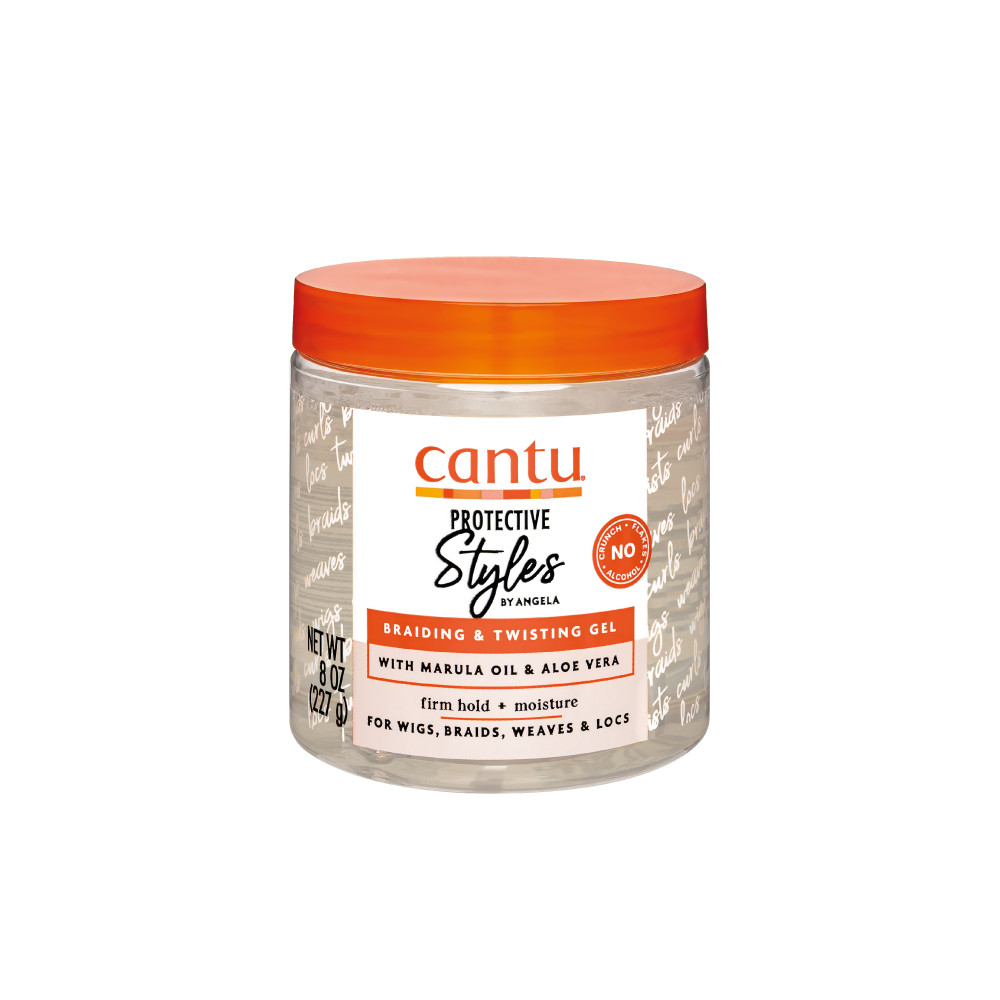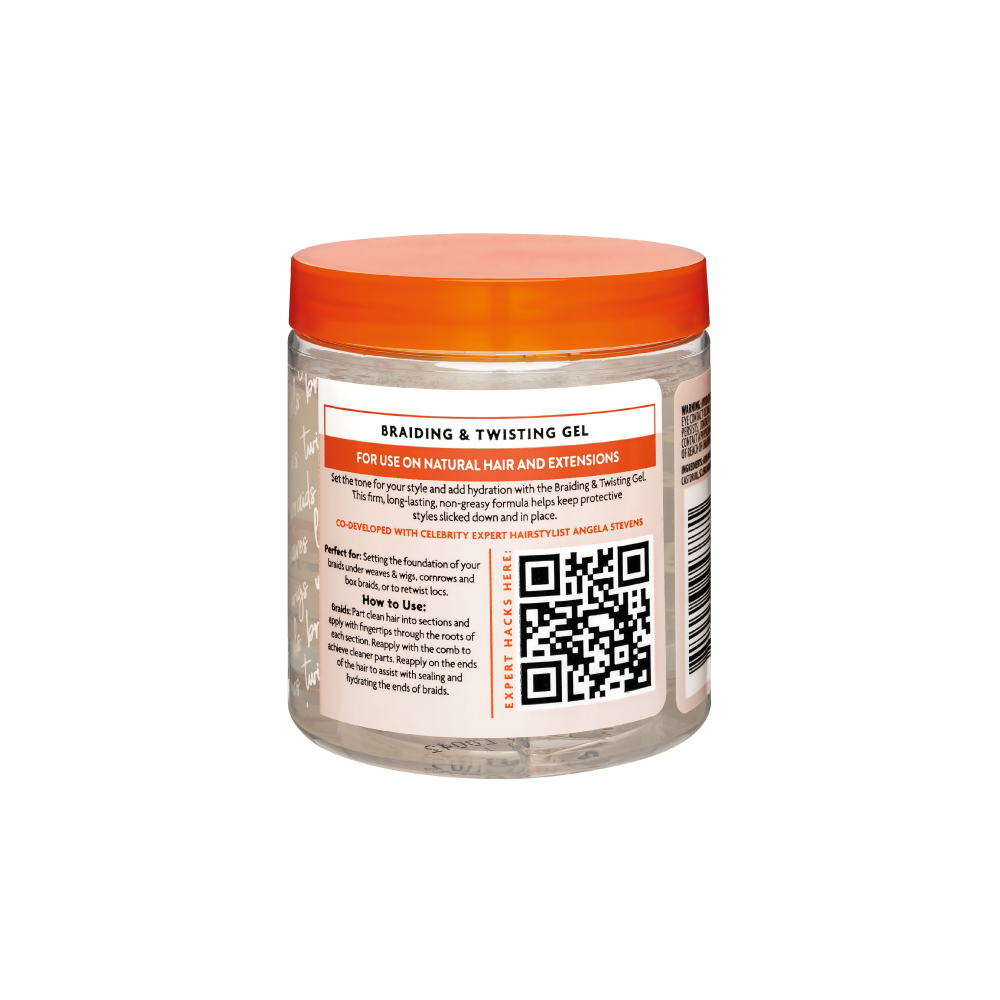 Braiding & Twisting Gel
Key Features:
•Co-Developed with Celebrity Expert Hairstylist Angela Stevens
•For Use on Natural Hair and Extensions
•No Crunch, Flakes, or Alcohol
•Made with Marula Oil & Aloe Vera
•Provides Firm Hold + Moisture
•For Wigs, Braids, Weaves & Locs
•Vegan friendly
made with shea butter
Braiding & Twisting Gel
Set the tone for your style and add hydration with Cantu Protective Styles Braiding & Twisting Gel. This firm, long-lasting, non-greasy formula helps keep protective styles slicked down and in place. Perfect for setting the foundation of your braids under weaves & wigs, cornrows and box braids, or to retwist locs.
How to Use
1. Place a generous amount along the parting of a section in preparation to braid and blend the gel in with a brush or fine-tooth comb to smooth the hair into place. Adjust part as needed after the hair has been smoothed to achieve a more precise parting and proceed to braid.
2. For coarse, frizzy, or thick hair when braiding the ends. Apply to the ends of hair in order to keep the ends moisturized, control flyaways, and to seal the hair to prevent it from breaking when wearing braids.
3. Refresh your hairline while wearing locs, braids, twists, or a weave by placing on the edges and using a small brush to smooth and define the hairline and guide frizzy hair into place.
Ingredients
AQUA/WATER, CETEARETH 25, GLYCERIN, OLETH 5, PEG 25 HYDROGENATED CASTOR OIL, SCLEROCARYA BIRREA MARULA SEED OIL, ALOE BARBADENSIS ALOE VERA LEAF JUICE DECOLORIZED, TOCOPHERYL ACETATE VITAMIN E, ALTHAEA OFFICINALIS MARSHMALLOW ROOT EXTRACT, RICINUS COMMUNIS CASTOR SEED OIL, HYDROLYZED QUINOA, ETHYLHEXYLGLYCERIN, CITRIC ACID, POTASSIUM SORBATE, SODIUM BENZOATE, PHENOXYETHANOL, PARFUM FRAGRANCE, CITRONELLOL, COUMARIN, HEXYL CINNAMAL, LIMONENE, LINALOOL.