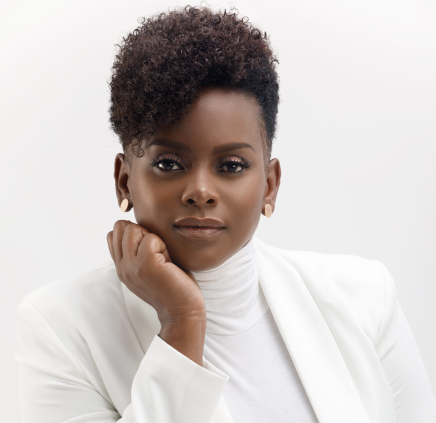 Dionne Smith
Hair Expert
Dionne Smith is a much sought-after mentor, educator, and award-winning celebrity hairstylist with 20 years' experience within the industry.
"Oh, where do I start! I think one of the reasons I love working with Cantu is the Staff Team behind the brand. Everyone is so lovely, as they really make me feel valued and like family.
Outside of that, Cantu is a fantastic brand - it is easily accessible and priced reasonably. They also offer a wide range of products from shampoos to finishing products that cater to all textured hair types specifically.
I've enjoyed working with Cantu and I'll be here for them as long as they need me."
Follow Dionne on Instagram @dionnesmithofficial
Our Cantu Ambassadors
Molecia
2021 Curl Awards Winner
"I'm excited to bring my creativity and my experience in being a hairstylist for such a long time. I'm excited to bring my knowledge about products and how to take care of your beautiful afro/curls.
I love my natural hair for how versatile it is. I love the fact I can have my afro out and it makes a statement... My Natural hair is just amazing.
I love Cantu's range of different products for all textured hair . I love the fact that they always give back to the black community and help uplift black women, which is so important in our community and to see the representation"
Follow Molecia on Instagram @momoshair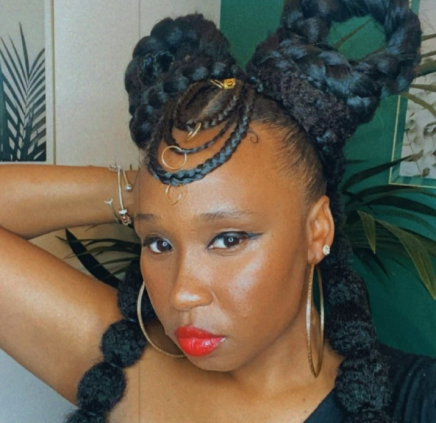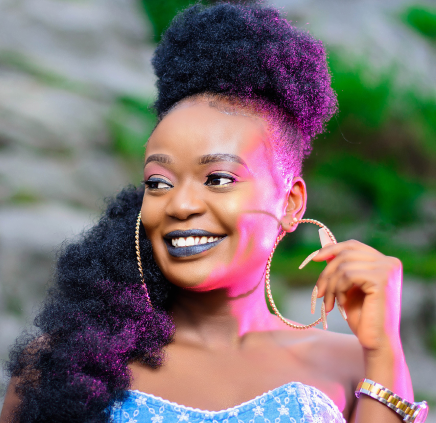 Ade
2021 Curl Awards Runner Up
"I love the porosity of my natural hair and how it absorbs leave-ins and other hair products. I also love the afro look when it has been pampered with lots of TLC.
I am looking forward to showing off my creativity at it's peak, To show people with textured hair that we are in it together and it is possible to achieve a lot with our hair.
...I love that Cantu cares for textured hair and the fruity fragrance of the products is priceless! As well as product availability across shops in different countries."
Follow Ade on Instagram @afroteehair
Dorcas
2021 Curl Awards Runner Up
"The Curl Awards enabled me to become very creative so with me becoming an ambassador I am very excited to create some amazing out of the box content... working with different people and different hair textures. I am also excited to learn about the ins and out of cantu.
I love how versatile my natural hair is. I mean sometimes I just want to cut it all off but then I remember how much I can do with it. I love how one day I can have it in a sleek bun, the next day in a twist out and then in a high puff.
I believe that cantu strive to create products that can work for everyone and I love that."
Follow Dorcas on Instagram @dorkass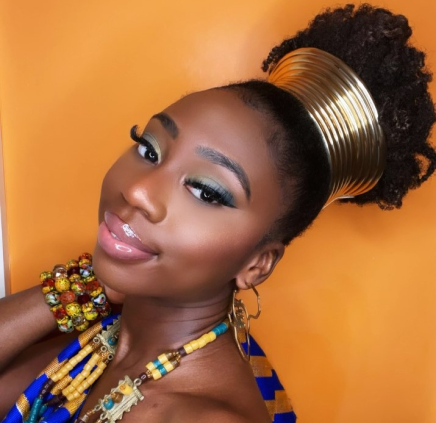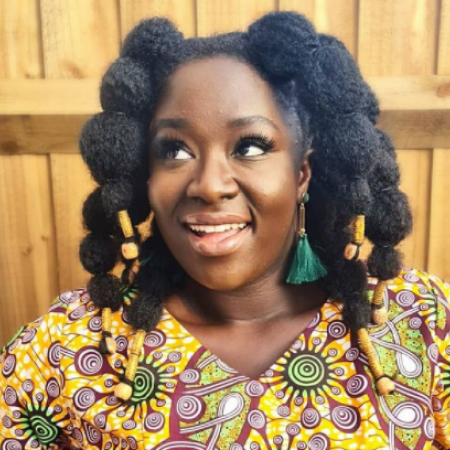 Nicole
2020 Curl Awards Winner
"I always had a passion for hair and during my teen years I purchased a doll training head which allowed me to start practicing hair styling in my spare time. I was inspired to enter the Cantu Curl Awards when I saw a video clip on Dionne Smith's Instagram Stories, and she was basically encouraging people to enter the Cantu Curl Awards.
I am looking forward to learning more and growing as a natural hair stylist and an ambassador for Cantu. I just love styling natural hair and I love that people are embracing it more."
Follow Nicole on Instagram @yaaskinkyhands
Tolu
2019 Curl Awards Winner
"Becoming an ambassador for Cantu has led to so many amazing opportunities...
I received a DM inviting me to appear live on Channel 5 on a segment they were planning on black hair to celebrate FroTober... I'm so glad to have been given the opportunity to represent being a proud naturalista on such a national scale.
I was invited onto a panel to discuss the beauty industry's attempt to be more diverse... hosted by the amazing Tolly T from The Receipts podcast. I was seated alongside Yewande from Love Island, Daisy Boateng, L'Oreal project Manager and Sarah Gardner, Superdrug's Head of Beauty! I was in my element talking about my passion for natural hair.
It reminded me that my role as Cantu ambassador is bigger than me."
Follow Tolu on Instagram @luscurls