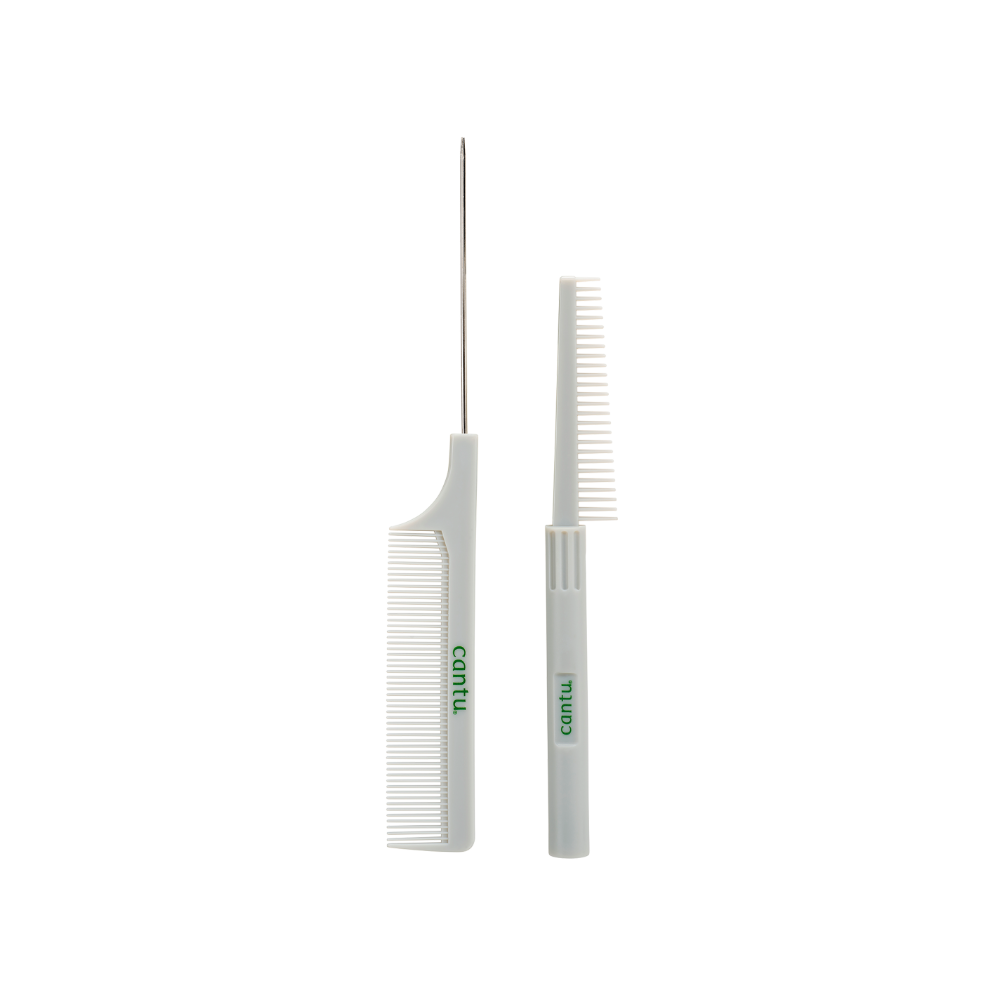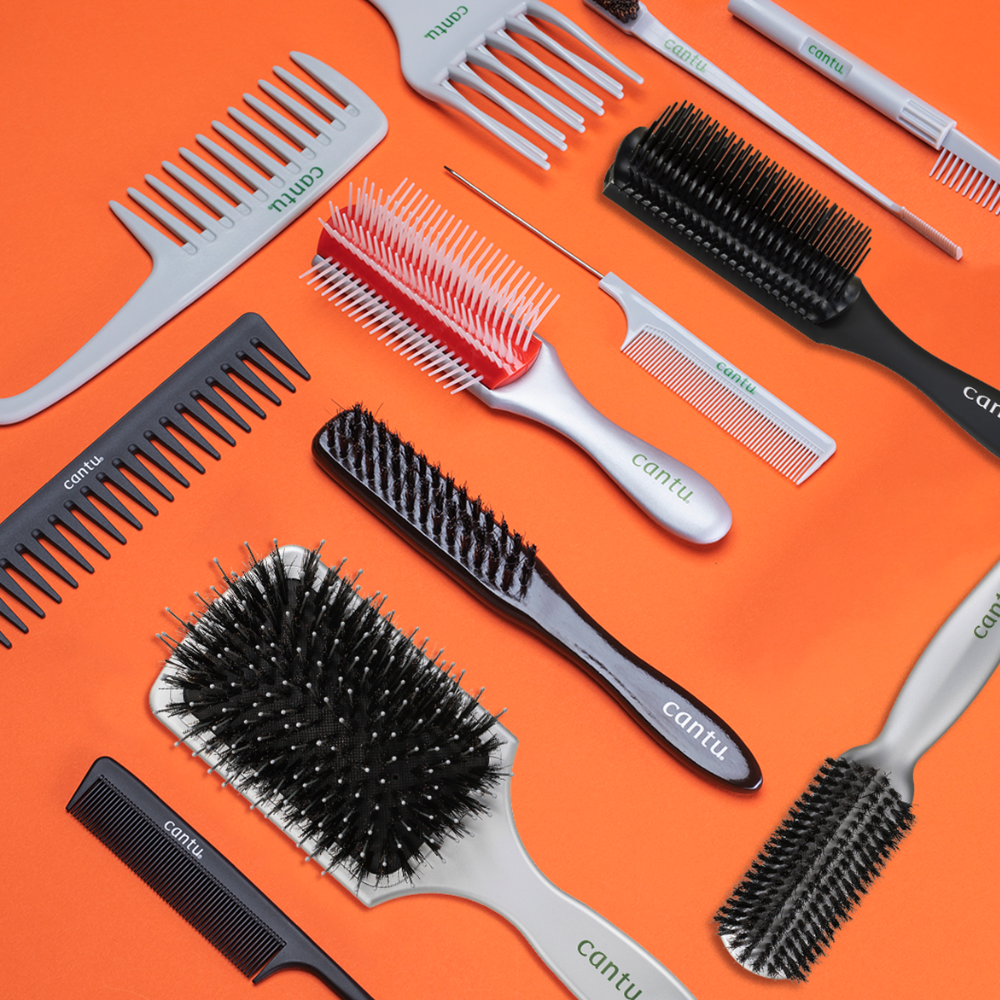 Styling Comb Set
Key Features:
• Unique set to easily section and curl hair
• Metal end tail comb for precise parting
• Specially designed spiral comb to create perfect coils with ease
Styling Comb Set
This set features a uniquely designed spiral comb and a metal end tail comb. The spiral comb is designed with shorter, wider teeth and a round handle for faster rotation when creating ringlets. The metal end comb can be used for precise parting.
How to Use
Part hair with the metal end comb into small sections, add product, then spiral comb sections by starting at the root twirling down to the ends.

Use with the Cantu Moisturizing Curl Activator Cream or Coconut Curling Cream, and cocktail with the Moisturi