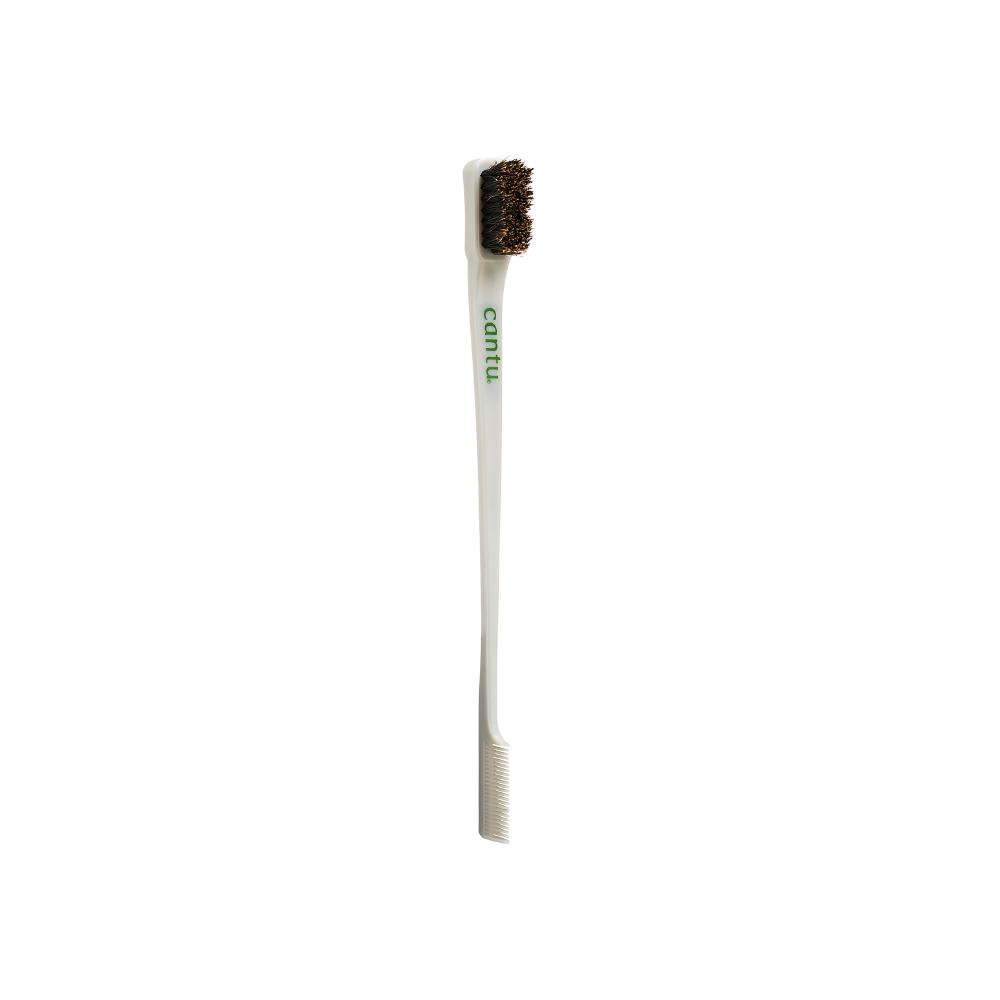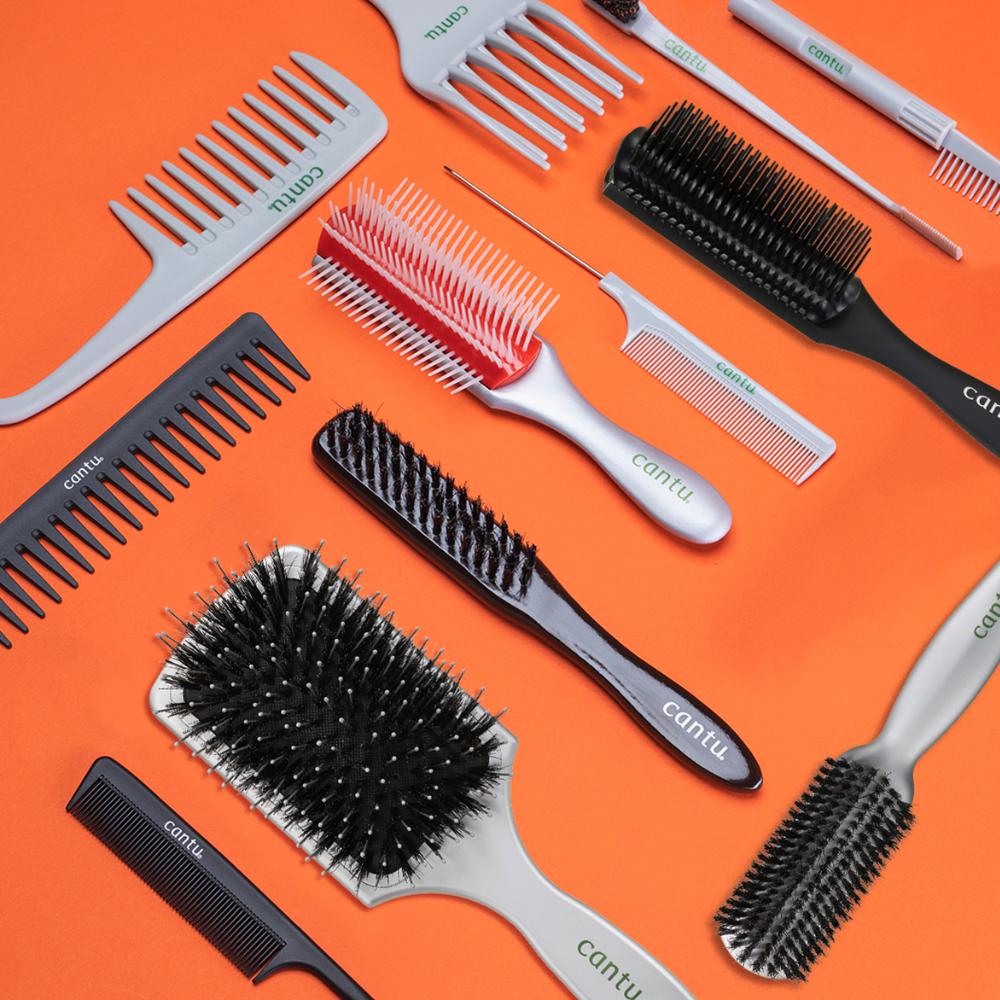 2-in-1 Edge Brush & Comb
Key Features:
• 2-in-1 boar styler to design edges with ease
• Boar bristle brush to gently smooth baby hair
• Comb to sculpt edges
2-in-1 Edge Brush & Comb
This 2-in-1 boar styler is designed to sculpt edges with ease. The firm natural boar bristles help to gently smooth down baby hair and distribute natural oils from the scalp for extra shine. The precise comb is ideal to design and sculpt the edges to fini
How to Use
Apply the Cantu Extra Hold Edge Stay Gel and use the brush to smooth down baby hair around the face. Use the comb on the other side to create your favourite style.